In This Issue
Featured Article
• New York State Budget Includes Workers' Compensation Reforms
And the Defense Wins
• Summary Judgment Granted: Absence of a Handrail was not the Proximate Cause of a Fall Down Stairs
• Summary Judgment Granted in Action by Employee of Commercial Tenant's Against an Out of Possession Landlord
• Supreme Court: Bronx County – Complaint Dismissed for Failure to Establish "Serious Injury"
• False Arrest Claim Under 42 U.S.C. 1983 Dismissed by Federal
Court
• Claimant Barred from Workers' Compensation Benefits upon Board Decision on Voluntary Retirement
ANNOUNCEMENTS
Curtis Sobel
nominated
4 years
in a row
2017 Metro
Super Lawyers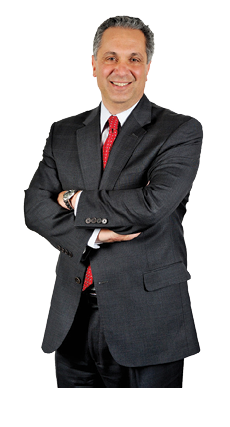 4/23/17 – 4/26/17
RIMS 2017 Annual Conference, Pennsylvania Convention Center, Philadelphia, PA.
4/30/17 – 5/2/17
2017 PCS Catastrophe Conference, The Brown
Palace Hotel and Spa, Denver, CO.
5/3/17 – 5/4/17
32nd Annual National Conference on Equine Law,
Keeneland Racecourse, Lexington, KY.
5/9/17 – 5/11/17
Food Labeling Workshop: Complying with Regulatory Requirements for the Labeling of Packaged Foods, Offices of the Partnership for Public Service, Washington, DC.
5/11/17 – 5/12/17
Magna Mock Crisis Part III, The Ritz Carlton Beach Resort, Naples, FL.
5/24/17 – 5/26/17
2017 CLM & Business Insurance Workers' Compensation Conference, Chicago Marriott Downtown Magnificent Mile, Chicago, IL.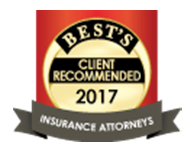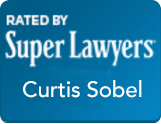 Contact Sobel Pevzner, LLC:
New York City
30 Vesey Street, 8th Floor
New York, New York 10007
(212) 216-0020
Long Island
464 New York Avenue, Suite 100
Huntington, New York 11743
(631) 549-4677
New Jersey/Philadelphia
6 Terri Lane, Suite 350
Burlington, New Jersey 08016
(856) 673-0689
www.SobelPevzner.com

New York State Budget

Includes Workers' Compensation Reforms
On April 10, 2017: the New York State Senate passed the State's Budget and associated bills, including Senate Bill S2009C, which provided changes to the New York Workers' Compensation Law. In this article, we briefly discuss three dramatic changes outlined in the Bill and the potential impact on the defense of Workers' Compensation matters as well as the carriers and self-insured employers. MORE
.
Lowering of the Safety Net Threshold
A significant change brought about by Bill S2009C is to Section 15 of WCL, which lowers the safety net threshold, from 80% to 75%, for a permanent partial disability (PPD) classification and re-submission due to extreme hardship. The 2007 reforms placed caps on PPD classification; however, same was subject to an extreme hardship
exception. Essentially, claimant's classified at 80% LWEC (loss of wage earning capacity) and above, were able to apply to the Board
alleging extreme hardship and petition the WCB for a reclassification within one year of the termination date of the indemnity benefits.
As a result, the classification has a potential to result in either a permanent total or total industrial disability classification entitling claimant to lifetime benefits. MORE
Summary Judgment Granted: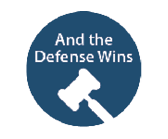 Absence of a Handrail was not the Proximate Cause of a Fall Down Stairs
Sobel Pevzner, LLC by its Partner, David Goldman Esq. defended the interests of a New York home owner in a suit arising out of the fall down on an interior flight of stairs. The plaintiff, a member of the home owner's family, was rendered paraplegic as a result of the fall. This action arose when the plaintiff allegedly lost her footing at the top of a stair-case leading to a basement bedroom, causing her to tumble down the stairs in the defendant's home. The Complaint contained allegations of defective construction and design of the subject staircase including a claim that because the stairs lacked a handrail, the premises violated the New York State Residential Building Code of 2010. MORE
Summary Judgment Granted in Action by Employee of Commercial Tenant's Against an Out of Possession Landloard
In a fact pattern often repeated, an employee of a commercial
tenant collects their Workers' Compensation benefits for a workplace accident and then follows with a suit against their employer's landlord for personal injuries. Here, the employee of a big box retailer, pursued a suit for personal injuries against an out of possession landlord. Sobel Pevzner, LLC, defended the landlord pursuant to the lease agreement in effect on the date of loss. In this triple net lease, the landlord bore no responsibility for the ordinary maintenance of the property, that duty having been fully ceded to the plaintiff's employer, the commercial tenant under the lease. MORE
Supreme Court: Bronx County – Complaint Dismissed for Failure to Establish "Serious Injury"
In a venue renowned as being plaintiff friendly, Sobel Pevzner, LLC, successfully moved to dismiss the personal injury action brought by two plaintiffs for injuries arising out of a motor vehicle accident. As the firm's client had been driving the vehicle that rear-ended the plaintiff's vehicle, the underlying liability was
adverse. As such, the firm geared its defense and all discovery toward an eventual motion for summary judgment on the "no-fault threshold." MORE
False Arrest Claim Under 42 U.S.C. 1983 Dismissed by Federal Court
Sobel Pevzner, LLC succeeded in securing a dismissal of a law suit filed in the United States District Court in which a private citizen put forth allegations of conspiracy and false arrest pursuant to 42 U.S.C. §1983 against the NYPD, the County of Suffolk, an individual Suffolk County Police Officer, and another private citizen. The firm was called upon to defend the private citizen defendant who was alleged to have conspired with the Suffolk County Police
Department in the presentation of false claims that led to the ultimate arrest and detention of the plaintiff. MORE
Claimant Barred from Workers' Compensation Benefits upon Board Decision on Voluntary Retirement
In a recent Workers' Compensation Decision, the Board, in denying
benefits to a claimant, agreed with the position asserted by Sobel Pevzner, LLC that the claimant, a highly compensated employee of
the firm's Energy client, voluntarily retired from his job. The decision came following the successful trial of the matter conducted by Bella Pevzner, Esq., Partner in the firm. MORE