In This Issue
Trial Results
• New York State Labor Law: At Trial and Following Close of Evidence with Motions for Directed Verdict Pending – Co-Defendant Pays 99% of Settlement
Featured Article
• New York's Paid Family Leave to
Take Effect January, 2018
And the Defense Wins
• The "Serious Injury" Threhold Requires more than a "Slight Curtailment" of Daily Activities
• The Board of Commissioners Upholds Workers Compensation Board Decision Regarding Claimant's Voluntary Retirement
• New Jersey Superior Court: Summary judgment Granted Pedestrain Knockdown
ANNOUNCEMENTS
Sobel Pevzner, LLC is proud to announce that Thomas Lynch Esq. and Marc Rowin, Esq. founding partners in Lynch Rowin LLP have joined the firm "Of Counsel."
They bring with them extensive litigation and appellate practice experience defending a wide spectrum of retailers, product manufacturers, national and regional corporations.
7/6/17
15th Annual Michael McDermott Outing
7/13/17
Gallagher Bassett Risk Management & Carrier
Practice Group Summer Social
7/17/17
11th Annual Catholic Charities Golf Outing
7/27/17
The Outing 2017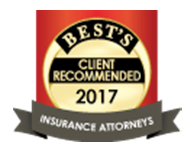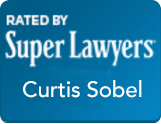 Contact Sobel Pevzner, LLC:
New York City
30 Vesey Street, 8th Floor
New York, New York 10007
(212) 216-0020
Long Island
464 New York Avenue, Suite 100
Huntington, New York 11743
(631) 549-4677
New Jersey/Philadelphia
6 Terri Lane, Suite 350
Burlington, New Jersey 08016
(856) 673-0689
www.SobelPevzner.com

New York State Labor Law: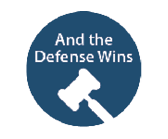 At Trial and Following Close of Evidence with Motions for Directed Verdict Pending – Co-Defendant Pays 99% of Settlement
New York Supreme Court; Nassau County: Curtis Sobel for the firm recently defended a National Retail client at trial in a case which presented both complex issues of law and hotly contested questions of fact which read more like a question concocted by Bar Examiners than the typical premises liability fact pattern. But with the severity of injuries creating the real potential for a seven (7) figure verdict, the trial strategy needed to address both fact and legal issues with the potential for "game time" changes depending upon the testimony of the six (6) witnesses who appeared during the liability phase of the trial. With post-evidentiary motions for directed verdicts pending, the matter settled in the high six (6) figures with the client's contribution limited to 1%.
The plaintiff in this action was the owner of an HVAC company, in contract with the firm's client, a tenant in a commercial strip center to perform both preventative maintenance and emergency repairs to a rooftop HVAC system. The claim was a fall from an elevated platform which both failed due to a lack of maintenance and was not equipped with a guardrail. Causes of action were alleged under common law negligence as well as NYS Labor Law 200, 240(1) and 241(6). Alleged injuries included multiple level spinal fusions overlaying significant pre-existing conditions and a substantial claim for loss of revenue.CLICK HERE

.
New York's Paid Family Leave to

Take Effect January, 2018
On January 1, 2018, New York State will take the first step in rolling out its Paid Family Leave (PFL) plan for men and women working for any private company or organization with at least one employee. The plan allows eligible employees to receive paid leave for a qualifying life event such as the birth, adoption, or foster care of a child, or caring for a family member during active military leave or a qualifying medical issue. CLICK HERE

The "Serious Injury" Threshold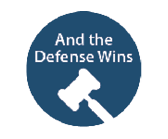 Requires more than a "Slight Curtailment" of Daily Activities
Colloquially referred to as the "90/180 Rule," plaintiffs in countless cases arising out of New York motor vehicle accidents argue that the threshold for serious injury is met solely due to their failure to perform substantially all of their customary daily activities for ninety out of the first one hundred and eighty days following the date of loss. Associate, Nicole Licata-McCord Esq. recently succeeded on a motion for summary judgment brought pursuant to NYS Insurance Law §5102. The Honorable Judge Denise L. Sher found that the plaintiff failed to meet the serious injury threshold under New York State Insurance Law. Specifically, in regard to the "90/180 Rule", §5102(d)(9) states a serious injury is proven when: "a medically determined injury or impairment of a non-permanent nature which prevents the injured person from performing substantially all of the material acts which constitute such person's usual and customary activities for not less than 90 days during the 180 days immediately following the occurrence of the injury or impairment." CLICK HERE

The Board of Commissioners Upholds Workers Compensation Board Decision Regarding Claimant's Voluntary Retirement
We recently reported about a successful decision in favor of the self-insured employer, Entergy Nuclear Operations, Inc., that claimant's voluntary retirement was not causally related to his 2015 work injury due to the employer's failure to accommodate claimant's work restrictions. CLICK HERE

New Jersey Superior Court: Summary Judgment Granted Pedestrian Knockdown
Sobel Pevzner, LLC, in the defense of a national "big box" retailer, successfully moved for summary judgment in this pedestrian knockdown case. The plaintiff, while walking in a parking lot was struck by a vehicle operated by the co-defendant in the parking lot situated on the premises owned by co-defendant landlord. Plaintiff, a 37 year old woman, had completed her shopping and was crossing the main thoroughfare in front of our client's store when she was struck by the vehicle operated by co-defendant, who claimed she did not see plaintiff prior to the accident. Plaintiff alleged that the firm's client negligently owned, leased, managed, and/or inspected the premises so as to permit motor vehicles to travel in an uncontrolled manner. Plaintiff further alleged that the client failed to provide a safe manner of pedestrian travel, which caused or contributed to the accident. Plaintiff alleged significant bodily injuries in the form of multiple orthopedic injuries including spinal injuries necessitating a L5-S1 fusion with hardware as well as a traumatic brain injury (TBI) with residual post-concussive complaints, memory and concentration issues, and double vision. CLICK HERE