In This Issue
Defense Verdict
• Nassau County Supreme Court –
Defense Verdict
And the Defense Wins
• Worker's Compensation Board
Denies Claim for Involuntary Retirement Based Upon Lack of Objective Medical Evidence
• Summary Judgment Awarded
to Landowner: Open and Obvious Condition Doctrine Applied to Landscaped Area
• Summary Judgment Granted
Under New York State Insurance Law Section 5102: "Serious Injury Threshold"
• No Evidence of Actual Notice
Forms Basis for Summary Judgment in Favor of Out-ofPossession Landlord
• Summary Judgment Granted:
Storm in Progress Doctrine Applied to Accident Inside the Firm's Convenience Store Client
Announcements
• Aaron Gross Becomes Partner
ANNOUNCEMENTS
The firm of Sobel Pevzner, LLC launches a pre-litigation/early resolution portal to assist in claims handling
IT'S NOT IN SUIT YET
"IT'S NOT IN SUIT YET" gets its name from the beginning of many discussions and informal claim reviews the attorneys at Sobel Pevzner, LLC have joined in with their clients and claims personnel over our long history. The website portal was developed as an efficient way for the firm to receive claims information and documents from our clients and for the firm's attorneys to promptly return an early claim evaluation with the goal of reducing the rate of conversion from claims to lawsuits.
To access the portal, click here
3/26/17 – 3/29/17
PLRB – Claims Conference & Insurance Services
Expo, Boston Marriott Copley Place, Boston, MA.

3/28/17 – 3/29/17
Rite Aid Charity Foundation Golf Classic, Bellagio
Resort and Casino, Las Vegas, NV.
3/29/17 – 3/31/17
CLM 2017 Annual Conference, Gaylord Opryland
Resort & Convention Center, Nashville, TN.
4/5/17 – 4/7/17
DRI's Insurance Coverage and Claims Institute,Loews Chicago Hotel, Chicago, IL.
4/23/17 – 4/26/17
RIMS 2017 Annual Conference, Pennsylvania
Convention Center, Philadelphia, PA.
4/30/17 – 5/2/17
2017 PCS Catastrophe Conference, The Brown
Palace Hotel and Spa, Denver, CO.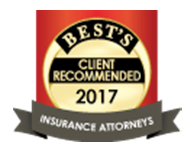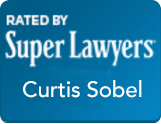 Contact Sobel Pevzner, LLC:
New York City
30 Vesey Street, 8th Floor
New York, New York 10007
(212) 216-0020
Long Island
464 New York Avenue, Suite 100
Huntington, New York 11743
(631) 549-4677
New Jersey/Philadelphia
6 Terri Lane, Suite 350
Burlington, New Jersey 08016
(856) 673-0689
www.SobelPevzner.com

Nassau County Supreme Court –

Defense Verdict
February, 2017: Curtis Sobel, successfully tried this action in the Supreme Court, Nassau County securing a defense verdict before the Honorable Jeffrey Brown. The last demand for settlement prior to trial was in the amount of $175,000.
A twenty year veteran of the Nassau County Police Department sued for personal injuries sustained when he tripped over a broken portion of a garden light fixture during his response to a Nassau County home owner's alarm.
Suit was brought solely upon the theory of common law negligence as there existed no evidence of a statutory violation upon which the plaintiff police officer could have based a cause of action under the New York State General Municipal Law Section 205-e. In that regard, General Municipal Law § 205–e is similar to the provisions of GML § 205–a which governs firefighters. Under both sections the burden is upon firefighters or police officers to prove that their "'injuries were practically and reasonably connected to a violation by the defendant' of a statute or code." (Williams v. City of NY, 256 A.D.2d 332, 681 N.Y.S.2d 340 [2nd Dept. 1998]), the plaintiff must also prove that the injury was caused by the negligence of the defendant.
To read this article in its entirety, click here.
Worker's Compensation Board Denies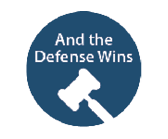 Claim for Involuntary Retirement Based Upon Lack of Objective Medical Evidence
After trial, in a recent Reserved Decision, claimant's allegation that an injury previously determined to be compensable forced her to retire was rejected by the WC Law Judge for lack of objective medical evidence from claimant's treating chiropractor.pulmonary asbestosis. After an extensive trial including witness and Claimant, a grounds worker at an amusement park, suffered a compensable injury to her lower back in 2013. Claimant received medical benefits and continued working full time. In March of 2016, claimant's treating chiropractor provided medical evidence that claimant had reached Maximum Medical Improvement and classified claimant as having a permanent impairment of Class 4, severity ranking "G" for claimant's lower back. The carrier's Independent Medical Examiner agreed with claimant's chiropractor.
To read this article in its entirety, click here.
Summary Judgment Granted to Landowner:
Open and Obvious Condition Doctrine Applied to Landscaped Area
In a suit for personal injuries commenced against a commercial property owner, Partner Aaron Gross of Sobel Pevzner, LLC, successfully argued the "open and obvious" doctrine in support of the Court's grant of summary judgment. This action arose in March of 2013 when plaintiff claimed to have tripped and fallen crossing over a landscaped area to gain access to the entrance to the defendants' store. Plaintiff alleged that the defendant was negligent in that the landscaped area represented and dangerous and defective condition and that the layout of the parking lot in relation to the entrance to the store "invited" plaintiff and other customers to access the front door by crossing over the subject landscaped area.
To read this article in its entirety, click here.
Summary Judgment Granted Under New
York State Insurance Law Section 5102:"Serious Injury Threshold"
Sobel Pevzner, LLC, successfully secured the dismissal of an action brought against a Public Authority client. The firm moved for summary judgment based upon the New York Insurance Law §5102(d), commonly referred to as the "Serious Injury Threshold." The decision dismissing the Complaint was delivered by The Honorable W. Gerard Asher, Justice for the Suffolk County Supreme Court.
To read this article in its entirety, click here.
No Evidence of Actual Notice Forms Basis
for Summary Judgment in Favor of Out-of-Possession Landlord
In an all too familiar fact pattern, the plaintiff, an employee of a retail tenant of the firm commenced suit against his employer's out of possession landlord for personal injuries resulting from a transient dangerous condition. In an effort to supplement their recovery under the Worker's Compensation Act, the plaintiff in this action sought to establish liability on the part of an absentee or out of possession landlord.
To read this article in its entirety, click here.
Summary Judgment Granted: Storm in
Progress Doctrine Applied to Accident Inside the Firm's Convenience Store Client
The Honorable Donna M. Mills, Justice of the Supreme Court for New York County, granted the firm's motion for summary judgment despite evidence of slush and snow being present on the floor immediately inside a 7-Eleven location. The accident and resultant injuries being claimed by plaintiff resulted from the accumulation of slush inside of a 7-Eleven location in New York City during an on-going snow storm. Plaintiff had claimed the owners of the 7-Eleven at issue had failed to maintain reasonable safety measures during a storm in the winter of 2013. The court not only found 7-Eleven's safety precautions to be reasonable, but further that the same were appropriate during the time of an on-going snow storm.
To read this article in its entirety, click here.