In This Issue
Defense Verdict
• U.S.D.C. Eastern District of New
York: Defense Verdict – No Proximate Cause Premises Liability
Featured Article
• Calculating Average Weekly Wage:
The Non-Conventional Worker
And the Defense Wins
• U.S.D.C. – Eastern District of
New York: Remand to State Court Rejected Where Plaintiff Acted in Bad Faith
• Summary Judgment Granted:
Complaint Dismissed Against Building Managing Agent Arising from Slip and Fall Accident on Public Sidewalk
• Bronx Supreme Court: Complaint
Dismissed for Failure to Prove Serious Injury Under NY Insurance Law
ANNOUNCEMENTS
Sobel Pevzner, LLC
Welcomes New Associates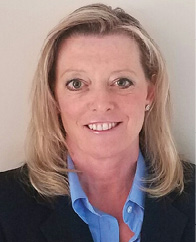 Elaine Dawson-Burden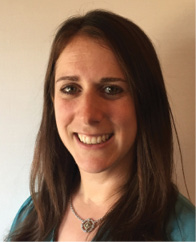 Judy Meisel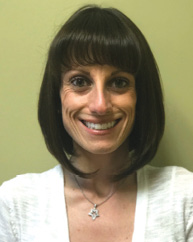 Sophia A. Perna-Plank
6/5/17
NYCA 2017 Golf Outing
6/19/17
Amerisure Junior Achievement Golf Classic
6/22/17
Long Island RIMS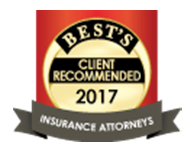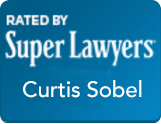 Contact Sobel Pevzner, LLC:
New York City
30 Vesey Street, 8th Floor
New York, New York 10007
(212) 216-0020
Long Island
464 New York Avenue, Suite 100
Huntington, New York 11743
(631) 549-4677
New Jersey/Philadelphia
6 Terri Lane, Suite 350
Burlington, New Jersey 08016
(856) 673-0689
www.SobelPevzner.com

U.S.D.C. Eastern District of New York: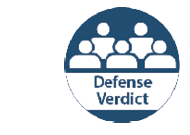 Defense Verdict – No Proximate Cause Premises Liability
Curtis Sobel, founding member in Sobel Pevzner, LLC recently
defended through trial and verdict an action on behalf of one of the firm's national restaurant chain clients. The action was removed from the New York State Supreme Court, Queens County to the Federal Court for the Eastern District of New York. Removal is a strategy the firm employs for most of its non-domiciliary corporate clients.
Although it eliminates the option of a bifurcated trial in the Second Judicial District, Removal to the Eastern District of New York provides certain undeniable benefits for the firm's clients including a more educated jury pool drawn from multiple counties, several of which are far more defense oriented than the original Kings or
Queens County State Court venues. For cases commenced in the State Court in Bronx or New York Counties, Removal does not result in the joinder of issues relating to fault and damages State Court trials in these counties are unified by Court rule. However, for these counties, Removal to the Southern District of New York brings in
jurors from Westchester County, a much more advantageous venue for the defense and again a defendant oriented jury pool. MORE
.
Calculating Average Weekly Wage:

The Non-Conventional Worker
The average weekly wage (AWW) calculation in Workers' Compensation is, arguably, the most important aspect of a case where a claimant lost time from work. The AWW is the foundation of a claimant's compensation rate in New York claims and, as such, carriers must take great care in getting a claimant's AWW right in order to save money during the temporary benefits-phase of a
claim and schedule loss of use/permanency awards. In general, the AWW is a simple calculation: the employer/carrier
totals claimant's gross wages for the one-year period prior to claimant's date of accident, divides that sum by 52 weeks, and the resulting figure is claimant's AWW. In cases where the claimant did not work for a full year prior to the date of injury, the employer/carrier can use the gross annual wages of a similar worker. In that regard,
the AWW calculation is straight-forward for claimants working full-time or part-time jobs year-round. MORE

U.S.D.C. – Eastern District of New York: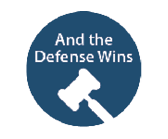 Remand to State Court Rejected Where Plaintiff Acted in Bad Faith
Sobel Pevzner, LLC has long advocated in favor of the Removal to Federal Court of lawsuits brought against its non-domiciliary corporate clients. In nearly all instances, the firm bases its Petition for Removal upon Diversity Jurisdiction which requires both complete
diversity of jurisdiction and an amount in controversy in excess of $75,000. In order to timely remove any matter from State Court to Federal Court based upon diversity jurisdiction pursuant to 28 U.S.C., Section §1446 and 28 U.S.C., Section §1332 the case must be removed within 1-year from commencement of the State Court
action, as well as within 30-days of the "initial pleading that forms that basis for Removal." MORE

Summary Judgment Granted: Complaint Dismissed Against Building Managing Agent Arising from Slip and Fall Accident on Public Sidewalk
Sobel Pevzner, LLC by its Partner, David Goldman Esq. defended a management company which had been named in a lawsuit arising from a slip and fall accident on an adjacent public sidewalk due the alleged presence of an oily substance. The plaintiff sustained severe
injuries including fractures of the femur and hip requiring multiple surgeries including internal fixation of the hip fracture. MORE

Bronx Supreme Court: Complaint Dismissed for Failure to Prove Serious Injury Under NY Insurance Law
Sobel Pevzner, LLC, counsel for the defendant in an action arising out of a multi-vehicle accident successfully moved for summary judgment dismissing the personal injury claims of two plaintiffs in a single action in the Bronx County Supreme Court. Generally regarded as one of the most plaintiff friendly venues, the firm was confronted with a case arising out of a hit in the rear and thus liability was almost a certainty as against the firm's client. However, as is well known in New York State, to prevail in a personal injury action requires a plaintiff to meet a three prong test: legal fault for the happening of the accident, causally related personal injuries, and
as was argued by the firm in the instant case, injuries that meet the "threshold" for serious injury as under the law. MORE