In This Issue
Featured Article
• New York's "Coming and Going
Rule" and the Special Errand
Exception
And the Defense Wins
• Court Rules Slippery Wedding
Reception Dance Floor Not a
Defect Created by Defendants
• Law Judge Grants Favorable
LWEC Decision on the Basis of
Physician's Certification and
Claimant's Ability to Return to
Gainful Employment
• Courts Ruling-Mere Speculation
Insufficient to Establish
Negligence for Plaintiff
• Brake Repair by Sears Did Not
Provide for Liability in Deathly
Collision
• New York's Highest Court Paves
Way for Clarity on Additional
Insured Policy Language
ANNOUNCEMENTS
Sobel Pevzner, LLC
is proud to announce that
Thomas P. Lynch Esq.
has joined the firm
"Of Counsel."
Sobel Pevzner, LLC is a pleased to announce that Thomas P. Lynch became Of Counsel to the firm in September. Mr. Lynch is a 1972 graduate of St John's University School of Law where he was a member and executive editor of the St. John's Law Review. Mr. Lynch began his career as a litigation attorney with the firm of Mudge Rose Guthrie and Alexander in New York City; in 1981 he founded Lynch Rowin where he specialized in products liability and commercial litigation matters, primarily for the defense. During his more than forty years of practice Mr. Lynch has handled and tried numerous cases involving a host of consumer and commercial products. Mr. Lynch is a past president and current member of the board of directors of Trial Attorneys of America. He is a member of the American and New York State Bar Associations and a member of Defense Research Institute. Mr. Lynch has also gained admission to practice in the United States Supreme Court, The Second Circuit Court of Appeals and Federal District Courts for the Eastern, Southern, Western and Northern Districts of New York.
Sobel Pevzner, LLC
Welcomes New Associates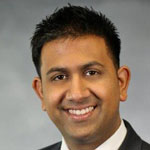 Brandon J. Maharajh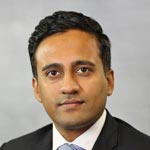 Harshal Y. Jani
10/3 – 10/4, 2017
NYSSIU Golf Classic, Albany, NY
10/4 – 10/6, 2017
The Cheesecake Factory Partnership Meeting,
Westlake Village, CA
10/25 – 10/27, 2017
25th Annual TIDA Seminar, Las Vegas, NV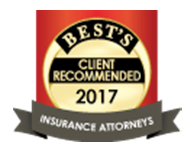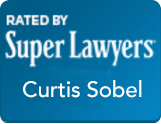 Contact Sobel Pevzner, LLC:
New York City
30 Vesey Street, 8th Floor
New York, New York 10007
(212) 216-0020
Long Island
464 New York Avenue, Suite 100
Huntington, New York 11743
(631) 549-4677
New Jersey/Philadelphia
6 Terri Lane, Suite 350
Burlington, New Jersey 08016
(856) 673-0689
www.SobelPevzner.com

New York's "Coming and

Going Rule"
and the Special Errand Exception
New York Workers' Compensation Law provides a general
rule-of-thumb that employees are not deemed to be in the course of
their employment when travelling to and from work. This is commonly
referred to as the "coming and going rule." Essentially, an employer
is not liable for Workers' Compensation benefits for an employee's
injuries sustained while travelling to and from work.
Unfortunately, the rule does not begin and end there. New York
provides exceptions to the coming and going rule. Injuries sustained
by employees while engaged in work-related travel have been found
compensable by the Board, such as compensated business trips
or travel in an employee's own car in which the employee receives
a mileage reimbursement. Employees who do not work in a fixed
location, such as door-to-door salespeople, can also receive Workers'
Compensation benefits for injuries sustained during work-related
travel. Another common exception to the rule is injuries sustained
by employees while entering or leaving the employer's premises
or worksite. Click Here for More
.
Court Rules Slippery Wedding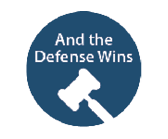 Reception Dance Floor Not a
Defect Created by Defendants
In a recent decision handed down by Honorable Martha L. Luft,
Justice of the Supreme Court of Suffolk County, summary judgment
was granted to Sobel Pevzner's clients, Anonna Caterers Corporation.
Plaintiff's law suit was premised upon the theory that the defendant,
in doing business hosting a wedding reception at a third party's
venue, were negligent in permitting a spillage of liquid to exist on
the dance floor ultimately causing a "slip and fall" accident during
the reception. Click Here for More
Law Judge Grants Favorable LWEC Decision
on the Basis of Physician's Certification
and Claimant's Ability to Return to
Gainful Employment
In a recent Workers' Compensation Decision, Sobel Pevzner was
successful in obtaining a favorable LWEC determination for their
client mitigating the carrier's long term exposure.
Claimant, a delivery driver injured on the job, filed a Workers'
Compensation claim that was accepted by the carrier for both scheduled
and non-scheduled injury sites. Claimant's treating physician provided a
medical opinion that would justify a permanency LWEC classification
in the range of 75% to 80%, while the IME physician's opinion
supported an LWEC classification in the range of 35% to 40%. A hearing
was then held to resolve the conflicting medical opinions. Click Here for More
Courts Ruling-Mere Speculation Insufficient
to Establish Negligence for Plaintiff
In a recent decision handed down by Honorable Leanard Livote,
Justice of the Supreme Court for Queens County, Sobel Pevzner,
successfully moved for summary judgment in an action which
arose from a multi-vehicle accident. At the time of the accident, the
plaintiff's were passengers in a taxi cab which failed to stop at a
stop sign. The plaintiff was unable to offer admissible proof that
the actions of the firm's client vehicle operator were violative of
any Vehicle and Traffic Laws. Click Here for More
Brake Repair by Sears Did Not Provide
for Liability in Deathly Collision
This Kings County action arises out of allegations that Sears was
negligent in its repair of the plaintiff operator's rear brakes. Such
negligence was claimed to be the proximate cause of a motor
vehicle accident. After submission of a motion for summary
judgment by the attorney's for Sears, the Honorable Judge Silber—a
highly-regarded member of New York State's bench—found that
there were no issues of fact with regard to liability, granting of Sears'
motion for summary judgment.
In early 2013 the driver of the subject vehicle lost control,
accelerated through an intersection with a steady red light at a
high rate of speed and drove onto a sidewalk, causing injury to
numerous pedestrians, including an infant who later died. The
driver alleged that the rear brakes failed as she attempted to stop
the vehicle prior to crashing. The allegations against Sears were
founded upon service on the subject vehicle two weeks before the
accident. As part of that service, a Sears Auto Technician replaced
rear rotors, brake pads, along with replacing the anti-lock braking
system on the subject vehicle. Click Here for More
New York's Highest Court Paves Way
for Clarity on Additional Insured
Policy Language
In what constitutes a ground breaking decision—at least for the
insurance litigation industry—New York State's highest court, the New
York Court of Appeals, for the first time delineated the requirements
of additional insured language within insurance agreements, which
would provide for "proximate," instead of "but for" cause. Click Here for More