In This Issue
Defense Verdict
• Supreme Court: Suffolk County – Defense Verdict
Featured Article
• 2018 Workers' Compensation
SLU Guidelines – General Overview
• OSHA's Post-Accident Rules May
Not be on Hold Just Yet
• Appellate Division Gives
Petitioners of Dismissed NJ Workers' Compension Cases an Easier Second Bite at the Apple
And the Defense Wins
• Directed Verdict Granted After
Kings County Judge Finds Jury's Verdict to be Against Weight of Evidence
• Summary Judgment Granted as Court Finds Precautionary Measures Taken by Store Owner to be Reasonable in Light of Rain Storm
ANNOUNCEMENTS
Sobel Pevzner, LLC is proud to announce our affiliation with
Golden
Rothschild
Spagnola
Lundell
Boylan & Garubo, P.C.

---
3/28 – 4/2, 2018
NRRDA Annual Conference, New Orleans, LA
3/14 – 3/15, 2018
Magna March Madness, Las Vegas, NV
3/14 – 3/16, 2018
CLM Annual Conference, Houston, TX
4/11/2018
Emerging Insurance Coverage and
Allocation Issues
4/15 – 4/18, 2018
RIMS 2018, San Antonio, TX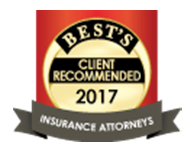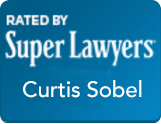 Contact Sobel Pevzner, LLC:
New York City
30 Vesey Street, 8th Floor
New York, New York 10007
(212) 216-0020
Long Island
464 New York Avenue, Suite 100
Huntington, New York 11743
(631) 549-4677
New Jersey/Philadelphia
6 Terri Lane, Suite 350
Burlington, New Jersey 08016
(856) 673-0689
www.SobelPevzner.com

Supreme Court: Suffolk County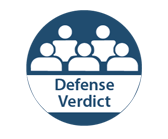 – Defense Verdict
The weeks between Thanksgiving and Christmas are rarely a good time for defense counsel to try a case involving serious personal injuries. Jurors in the "holiday spirit" are less likely to hold a plaintiff accountable for their own actions then if the case were tried in January when the holiday bills are due and payable. Nevertheless with the recent stress put on standards and goals dates in Suffolk County, Curtis Sobel was directed to try this bifurcated matter and did so successfully to a defense verdict.
The underlying action arose out of an incident which occurred in the client's home. The plaintiff claimed to have tripped and fallen due to a hole in the rug of the client's living room. She further claimed that she both observed the hole on prior visits but that she specifically complained to the insured about same being a "tripping" hazard.
For his part, the insured admitted to knowledge of the threadbare condition of the rug long prior to the date of loss
To read this article in its entirety, click here
.
2018 Workers' Compensation SLU

Guidelines – General Overview
Prior to the Board's adoption of the NY Workers' Compensation Medical Guidelines to determine Schedule Loss of Use, the first draft appeared to be quite beneficial to carriers and self-insured employers because the range of motion deficiencies and corresponding SLU percentages were substantially lower than that found in the 2012 Medical Guidelines. Also, the September Guidelines introduced a new form, called SLU1, which required claimant to fill out a preexamination questionnaire answering questions regarding what movements, daily activities, and job duty functions that claimant can or cannot perform post-injury. Unfortunately, this form was never adopted nor did the Board propose a draft of this form. While we do not know specifically what this form would ask the claimant, it showed promise as it would give carriers and self-insured employers self-reported information from the claimant regarding his/her post-injury capabilities.

To read this article in its entirety, click here
OSHA's Post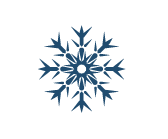 – Accident Rules May Not be on Hold Just Yet
On May 12, 2016, OSHA issued a Final Rule with the good intention of protecting employees who report a work injury from unlawful employer retaliation. However, this Rule had the effect of limiting many employers' post-accident drug testing policies. Essentially, OSHA's May, 2016 Rule frowns upon automatic postaccident drug testing of an injured employee and views it as a form of adverse action that can discourage employee accident-reporting. The comments to the Rule provide examples of instances where an employer's policies constitute a violation of privacy or deterrence of accident reporting to wit: post-accident drug testing for accidents where an injury or illness is unlikely to have been caused by the employee's drug use and testing methods that do not identify impairment but only use at some time in the employee's recent past.

To read this article in its entirety, click here
Appellate Division Gives Petitioners of Dismissed NJ Workers' Compensation Cases an Easier Second Bite at the Apple
In New Jersey, there is nothing that self-insured employers and carriers dislike more than the disappearing petitioner. That is, a petitioner who misses multiple IME appointments, is unresponsive to demands for medical information and interrogatories, or simply becomes missing in action and leaves his/her Workers' Compensation case lingering in the Courts. Since New Jersey Workers' Compensation Law does not provide any specific deadline for the completion of all discovery, there is little carriers can do compel petitioners until there is an extreme delay in the prosecution of the case.

To read this article in its entirety, click here
Supreme Court: Kings County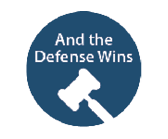 – Jury Verdict Overturned Upon Motion to Set Aside as Against the Weight of the Credible Evidence
Any jury—especially one in a venue akin to Kings County—is unpredictable, to say the least. Thankfully, on the occasion where a jury returns a verdict that fails to coincide with the weight of evidence presented at trial, the presiding judge, upon motion, will have the opportunity to review such a verdict. This process is widely known as making a motion to "set aside a verdict as against the weight of the evidence."

To read this article in its entirety, click here
Summary Judgment Granted as Court Finds Precautionary Measures Taken by Store Owner to be Reasonable in Light of Rain Storm
As every store owner knows, the law imputes upon them a legal duty to keep the premises they own and operate in a reasonably safe condition for all patrons. Even though it is not always possible to do so, when a patron slips and falls as a result of water accumulated on the floor during a rain storm, steps can be taken to prevent liability for such a fall. When deciding a summary judgment motion a Court will compare the surrounding facts with applicablelaw in such a circumstance. More often than not, the key factor will be the reasonableness of how a store owner/operator chose to remedy the wet condition for which notice is often imputed. In a recent summary judgment motion filed and argued by the attorneys at Sobel Pevzner, Judge Joseph Pastoressa in granting summary judgment, found the store owner/operators precautionary measures to be reasonable, which precluded the finding of liability.

To read this article in its entirety, click here