U.S.D.C. – EASTERN DISTRICT OF NEW YORK :  REMAND TO STATE COURT REJECTED WHERE PLAINTIFF ACTED IN BAD FAITH
Sobel Pevzner, LLC has long advocated in favor of the Removal to Federal Court of lawsuits brought against its non-domiciliary corporate clients.  In nearly all instances, the firm bases its Petition for Removal upon Diversity Jurisdiction which requires both complete diversity of jurisdiction and an amount in controversy in excess of $75,000. In order to timely remove any matter from State Court to Federal Court based upon diversity jurisdiction pursuant to 28 U.S.C., Section §1446 and 28 U.S.C., Section §1332 the case must be removed within 1-year from commencement of the State Court action, as well as within 30-days of the "initial pleading that forms that basis for Removal."
When filed in State Court, a Summons and Complaint is not permitted to contain a sum specific in its Ad Damnum Clause.  As such, most Federal Court Judges deem a State Court Complaint to not qualify as an initial pleading that forms the basis for Removal.  Since this change in New York pleading requirements went into effect, the firm has deployed various strategies in order to avoid the tactics of the plaintiff's bar, all of which are designed to induce the unsuspecting defense firm into waiving its client's right of Removal.
Recently, Joseph Fritzson, Esq.  as associate in Sobel Pevzner, LLC, defended the interests of one of the firm's "big box" retail clients.  Plaintiff's counsel attempted at every turn to avoid removal; first by refusing to respond to the firm's Discovery Demand for Specification of Damages and then by refusing to respond to a Notice to Admit.  Despite the efforts of plaintiff's counsel to induce the firm into delay beyond the one (1) year time limit for Removal, the matter was successfully removed from the Supreme Court, Kings County to the U.S.D.C. for the Eastern District of New York.
Not surprisingly, upon Removal, the plaintiff promptly requested that the Court remand the matter to State Court based upon the purported expiration of the one (1) years limitation of time from the initial filing in State Court. However, the firm's associate, Joseph Fritzson, Esq. successfully argued that the plaintiff's counsel acted in Bad Faith through their repeated refusal to respond to every reasonable attempt made by the firm to secure a specification of damages. Discovery Demand followed by good faith efforts at gaining compliance followed by the service of a Notice to Admit formed the factual basis for the Court's decision in favor of the firm's client.
In the case outlined above, where a plaintiff does everything in its power to prevent a defendant from ascertaining the ability to Remove a matter to Federal Court, both the Eastern and Southern Districts have found such actions by plaintiff to constitute "bad faith" warranting a waiver of the 1-year provision of the applicable Removal Statute. Additionally, several District Courts have also applied the doctrine of equitable estoppel and "permitted a defendant to remove an action more than one year after its commencement where the plaintiff engaged in bad faith manipulation of the state court's jurisdiction." Pub. Serv. Towers, Inc. v. Best Buy Stores, L.P., 28 F. Supp. 3d 1313, 1314 (M.D. Ga. 2014). See: Barnett v. Sylacauga Autoplex, 973 F.Supp. 1358, 1367 (N.D.Ala.1997); cf. 28 U.S.C. § 1446(c)(3)(B) (2014) [stating that bad faith exists if "the plaintiff deliberately failed to disclose the actual amount in controversy to prevent removal."].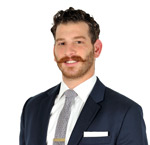 Joseph Fritzson
Associate – Sobel Pevzner, LLC.