Thomas P. Lynch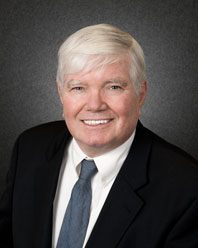 Mr. Lynch has represented clients who become involved in civil litigation in a wide variety of cases, including products liability, commercial and contracts matters. His clients include major manufacturers of outdoor power equipment and other consumer products, a well-known real estate developer, a retail trade association, several consumer products manufacturers, and several national retail chains. Over four decades, his work has spanned all types and sizes of clients, from small corporations and individually owned businesses to national corporations.
In 1981, Mr. Lynch was one of the founding partners of what was then Lynch Rowin Burnbaum & Crystal, where he combined skills gained at Wall Street firms with courtroom trial experience. Having tried more than 100 cases in over 41 years, Mr. Lynch's extensive litigation experience speaks for itself. Defendants both large and small regularly seek out his counsel in negotiating, settling, mediating and trying actions brought by plaintiffs.
Mr. Lynch was formerly the president of the Trial Attorneys of America, an association of attorneys whose practices center on products liability defense. He has been a member of TAA's board of directors since 2000 and is active on the TAA's yearly CLE program. In that capacity, Mr. Lynch has lectured extensively on Products Liability issues for over 20 years.
Mr. Lynch is an official arbitrator in the District Court for the Eastern District of New York and has been active in that role for over twenty years.
Mr. Lynch is admitted to practice in all trial courts in New York, both Federal and State; the U.S. Supreme Court, and the Second Circuit Court of Appeals. Mr. Lynch has been retained by his clients to appear in other States on a Pro Hac Vice basis for a particular case. These states include California, North Carolina, New Jersey and Connecticut, among others. He received his A.B. from Holy Cross College in 1969 and his J.D. in 1972 from St. John's University School of Law, where he was Executive Editor of the Law Review.