SUCCESSFUL APPEAL – EQUINE ASSUMPTION OF THE RISK DOCTRINE
The Appellate Division of the Second Judicial Department, for the Supreme Court of the State of New York, has overturned a lower court ruling that previously denied defendant's motion for summary judgment.  The injury involved herein occurred when a horse became startled due to a loud noise, which was caused by the breaking of a fence, scaring the horse to the point it bucked its rider off.  The plaintiff had been riding horses for approximately three years, and at the time of her injury was taking intermediate riding lessons at the defendant's facility.
On Appeal, it was the defendant's position that the lower court erroneously found that a question of fact existed as to the applicability of the "assumption of the risk" doctrine.  In a brief, but well-written opinion, the Appellate Division pointed to the plaintiff's signing of a "Camp and Riding Instruction Agreement and Liability Release."  The same had warned of the possibility that a horse would buck, kick, or rear, if it becomes frightened or provoked.  In this instance, the loud noise caused by the breaking of the aforementioned fence, was an event warned about in the Liability Release and was, therefore, a risk assumed by the plaintiff.
Citing to three separate Appellate Division rulings, the court found that the doctrine of primary assumption of the risk is inherent in horseback riding, and the type of fall plaintiff was involved in, is the exact risk associated with plaintiff's activity.  This Appeal was successfully briefed and argued by Nicole Licata-McCord of Sobel Pevzner, LLC.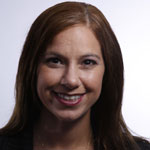 Nicole Licata-McCord is an Associate
At Sobel Pevzner, LLC.