SUMMARY JUDGMENT GRANTED: ABSENCE OF A HANDRAIL WAS NOT THE PROXIMATE CAUSE OF A FALL DOWN STAIRS
Sobel Pevzner, LLC by its Partner, David Goldman Esq. defended the interests of a New York home owner in a suit arising out of the fall down on an interior flight of stairs.  The plaintiff, a member of the home owner's family, was rendered paraplegic as a result of the fall. This action arose when the plaintiff allegedly lost her footing at the top of a stair-case leading to a basement bedroom, causing her to tumble down the stairs in the defendant's home.  The Complaint contained allegations of defective construction and design of the subject staircase including a claim that because the stairs lacked a handrail, the premises violated the New York State Residential Building Code of 2010.

The firm's motion for summary judgment was grounded upon two main theories:  First, that the lack of a handrail was not a proximate cause of the accident; and Second, that the Residential Building Code of 2010 was inapplicable to the facts of the case.  David Goldman orally argued and briefed the motion for summary judgment.

In opposition, the Plaintiff presented an expert Architect's affidavit, however, the Court agreed with the defense argument that absent from the affidavit was proof that the 2010 Code applied to the home.  In a well-reasoned decision, Justice Daniel Martin of the New York State Supreme Court, Suffolk County granted summary judgment.  The decision cites frequently to the body of case law set forth in the firm's motion papers. In dismissing the Complaint, the Court held that the plaintiff had failed to prove that the home violated the building code and moreover, that the absence of the handrail was NOT a proximate cause of the accident. The case is currently on appeal.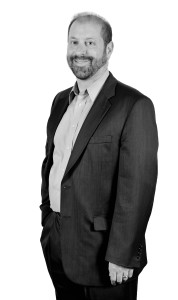 David Goldman
Partner – Sobel Pevzner, LLC